Girls are always fascinated with their makeup. Research says that women never leave their house without doing proper makeup. Women like to do makeup in order to satisfy themselves so that whenever they will look in the mirror, they will feel satisfied upon themselves.
They like to beautify themselves for their own satisfaction, not to impress others. Nowadays, from working women to housewives, everybody loves to do makeup. Now the question comes how to do makeup for a party?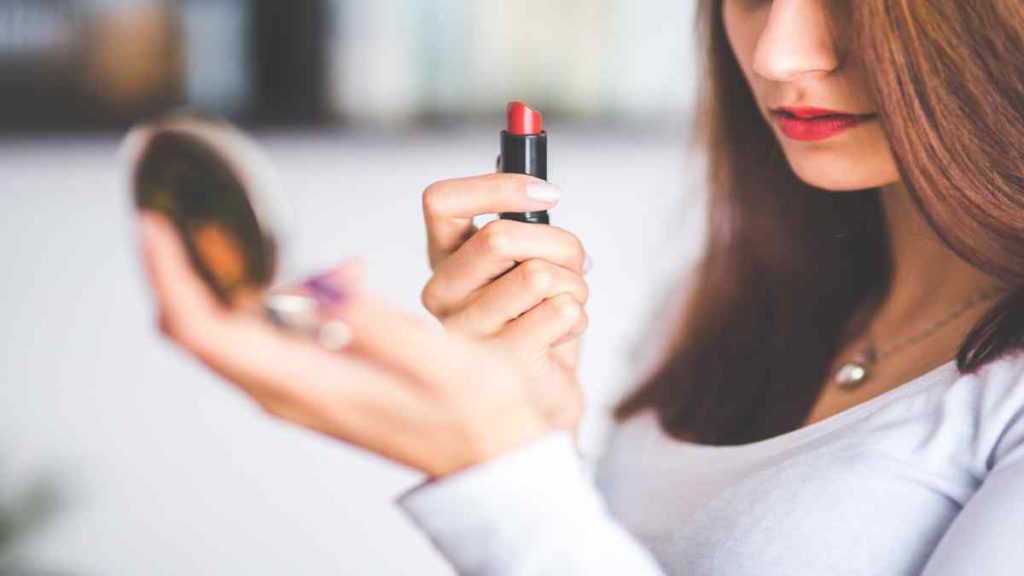 Many women are unaware of the fact that they should do the proper makeup so that they can look perfect. In this article, we are going to discuss how to do makeup step by step, in order to enhance your beauty.
How To Do Makeup For A Party: The Ultimate Guide
We occasionally get an invitation to a party. Every woman likes to look special, whether it is for a wedding ceremony or a general homely party. We are going to reply to your query, how to do makeup for a party? Here are basic steps that would help you to look cool yet decent.
1. Clean your face
Before your makeup, clean your face with face wash or wipe it with a tissue paper. It is the most important part of makeup. Avoid doing makeup directly on your face. You can also use a wiper if you like.
2. Apply Moisturizer
After clean your face, now time to moisturize. Use a mild moisturizer to your face and neck portion and rub gently. Especially if you are having dry skin, then moisturizer should have to be applied on your skin. Moisturiser will soften your skin.
3. Apply Primer
And then, apply Primer on your face and neck portion. I would suggest you should use Lakme Absolute Blur Perfect Makeup Primer. Its water-resistant effect will help you to look cool. Just put some dots on your face and rub it. The Primer holds your makeup for a long time.
4. Use a Foundation
It is very important to choose your foundation according to your skin tone. Its unique color adapting technology has to root for it already. It gives you a wheatish look. You can use Nykaa Skingenius Foundation after applying the primer.
5. Conceal Dark Circles
If you are thinking about how to get ready for the party? Applying concealer will be best for your skin. It will hide the blemishes on your skin. The best one is Swiss beauty concealer, it comes in 8 shades. So, it gives you a natural-looking finish like no other. Choose according to your skin and apply it.
6. You may use compact powder
Apply only compact if you don't have much time to get ready. If you're thinking how to do makeup for a party, when you have little time left in your hand, just apply the compact powder gently on your skin. You have to keep in mind again that compact powder is also best to use according to your skin tone. Loreal Paris Mat Magique All-in-one Pressed Powder is one of the best compact available in the market. It will help you to look perfect.
7. Eyeshadow Palette
It is best to use Nykaa Just Wink It! This product comprises the base, foundation, dimension-buildings, finishing hues, basically in one product, you can get a complete look. In this way, you can save a lot of money. This comes in various shades. If you want a simple party makeup, then girl this is for you only.
8. Eye-liner
Eyeliner enhances your beauty more. Makeup is totally incomplete without eyeliner. You don't have to wait for our reply to your query, how to do makeup for a party! You yourself know how to beautify your eyes with eyeliner. It will help you to make your look bold to sober with one stroke only. Eyeliners come in many types, from gel-based to liquid-based and it can be of pen or pencil types.
9. Mascara
Well, I must say that this is completely optional. By using this, you can get thick and long lashes. You can try Colorbar Lash Illusion Mascara Duo for a clump-free formula and you will get two in one effect. People often think about how to do makeup for a party, so now reading this article, they get their full answer.
9. Eye-pencil
Even if you are a beginner, and you want to know how to do makeup for a party, only applying eye pencil will definitely help you to enhance your beauty. Girls don't need much makeup because they are beautiful themselves.
The best eye pencil or rather I would say try for Maybelline New York, it comes under your budget and enhances the beauty of your eyes. Even if you don't have much time, applying the only eye pencil will make you look bold.
10. Blush on
The working women keep Blush on their handbag as it is easy to apply. In order to look from fine to fabulous, try Blue Heaven Diamond Blush On. It comes in seven, soft textured shades and also with an easy-to-use applicator.
You can have a killer look. Well, this is optional, many women don't want to use it because they don't consider it to be worthy. But this is also a part of your makeup and when your mind is questioning you how to do makeup for a party, then I must suggest to use it.
11. Lip liner
Now comes the best part that is to enhance the beauty of your lips. First, moisturize your lips with any moisturizer, after that apply the liner. Choose a lip pencil or pencil which resembles your natural lip color. The main purpose is to prevent your lipstick from coming outside your lips.
12. Lipstick
Whatever dress you wear, whether it is the gown, salwar kameez or saree, lipstick suits with every dress. In fact, after applying lipstick, one's look is changed completely. First, apply lipstick to your bottom lip and rub your lips together to evenly coat.
Choose your lip shade according to your dress or rather according to your skin tone. So if you are searching for the answer, how to do self make up for a party? Then I think you got your answer, that by applying lipstick only, you can do your own makeup.
13. Setting spray
Many of us don't use or rather it is best to say that we avoid purchasing Setting Spray. But if you really want a magical or charming look, then setting spray does the work. After finishing your makeup, just spray setting spray in your face and neck region. It will sparkle and your makeup will stay long. So don't forget to use the setting spray, your efforts will all go if you sweat or wipe your face with wiper.
---
Yes, you will look cool by applying the makeup. Everybody doesn't have time to visit the parlor regularly, or they want to waste their money by visiting the parlor. I think you don't need to visit the parlor to beautify yourself.
You can yourself do your makeup at home if you have all the cosmetic products. You can follow these step by step and even this procedure is fully applicable for party make up with saree.
---
Frequently Asked Questions (FAQs)
---
What are the basic makeup items?
Makeup is something that will hide your blemishes and make yourself look more beautiful. Many people, especially those who are beginners, think about how to do makeup for a party. When you don't have much knowledge just follow the basic makeup items which are really essential are,
1. Face primer
2. Concealer
3. Foundation
4. Compact powder
5. Lip products of your choice
6. Eyeliner and kajal.
These are the necessary and important products that you always keep in your home.
What makeup products every girl should have?
Girls like to do makeup. The college-going girl and working women should keep lipstick and eye pencil with them. So that whenever they get a chance, they can apply lipstick and kajal by going to the washroom. Only by applying lipstick and kajal only, you can change your look apparently. So keep these 2 items with you. If you like, then you can keep the eyeliner with you also. Still, if you are thinking about how to do makeup for the party, then I think you got your answer.
When applying makeup, what goes on first?
First, you have to clean your face with a wiper or with tissue paper. It would be better if you wash your face with face wash. If you have time, then you can wash your face with tomato and cucumber paste. After that apply a mild moisturizer gently on your skin. After that, you have to wait for at least 5 minutes. Then you can start your makeup. Actually, it is not recommended to apply makeup without washing your face.
Is primer necessary for makeup?
Many people think that primer is not essential, but it is as essential as other products. Many people avoid it, considering it to be not essential. Basically, the primer fixes the makeup. If you don't apply primer and come straight to the foundation or compact powder, then whenever you sweat, your makeup will spoil and will give you a disaster look. So in order to avoid this, it is better to use a primer before applying makeup.
Is it ok to wear eyeliner without eyeshadow?
The combination of Eyeliner and Eyeshadow goes well. The beauty of both eyes looks better. But if you don't have much time and you are in a hurry then you can skip the eyeshadow. You can only apply the eyeliner without eyeshadow.
Do men like red lipstick?
It totally depends upon person to person and also mood to mood. Generally, women like to apply red lipstick, but men too like to see red lipstick in their partner's lips, especially young men. So, if you want to impress your partner, apply red lipstick.
Conclusion
Women if you are still thinking about how to make for beginners, this article will definitely help you. It doesn't matter whether you are a beginner or not, but you should apply makeup not to impress your partner but to make yourself look good. All the products are essential if you are thinking about how to do makeup for a party?